Astra Zeneca joins Think Digital 2019 as Summit Partner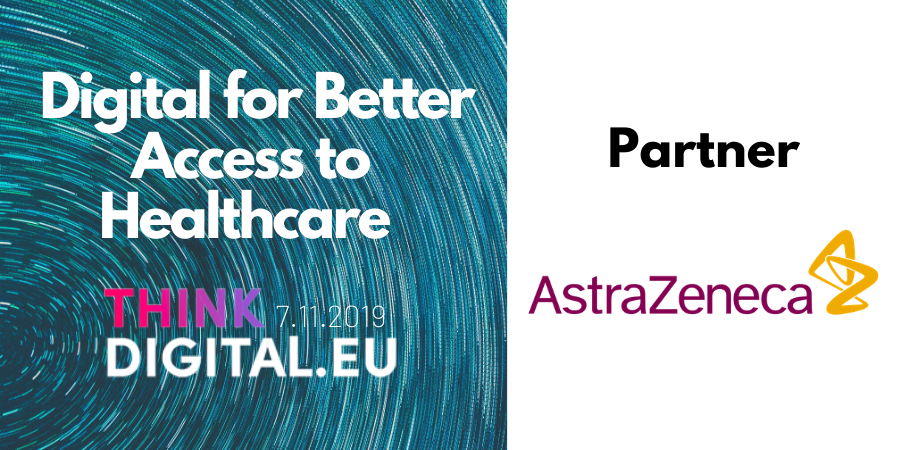 Think Digital is proud to announce that AstraZeneca will join the Summit as a partner.
Astra Zeneca, a global, science-led biopharmaceutical business specializing in research-based innovative medicine, will participate in a panel focused on the intersection of digitalization and healthcare. The panel entitled "Digital for Better Access to Healthcare - European Perspective" will discuss the importance of investment and cooperation, next steps towards achieving a stronger health sector through the encouragement of partnerships, exchange of best practices and dialogue with Member States on the development of digital health in Europe.
To learn more, join Think Digital on 7 November 2019 with the Healthcare panels starting from 9:00 to 10:35.