Highlights from Think Digital 2019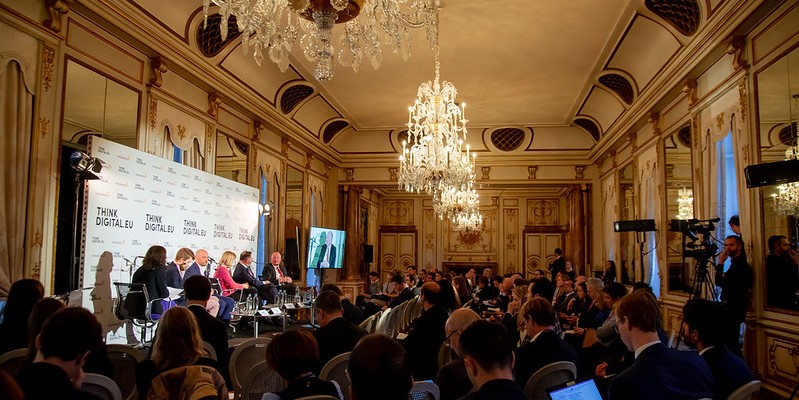 Think Digital 2019 returned to the Egmont Palace in Brussels for its 4th edition. The high-level panels driven by our speakers gave the participants insights on some fundamental topics in digital, such as healthcare data, trade, and ethical dimensions of Artificial intelligence, and they also shed a light on the future challenges for the next 5 years. During the morning both participants and speakers had the chance to network, exchange ideas and make new contacts in this continually evolving sector.
We would like to thank all the participants and the speakers who came to share their thoughts. Thank you to our partners: AstraZeneca, BSA The Software Alliance, the SHERPA project, and One Policy Place for their support. We hope to see you all in 2020 for our 5th edition!